Your School Lottery
Your School Lottery helps more than 2200 schools and parent teacher associations (PTAs) fundraise with a digital lottery.

Getting started is easy, and free.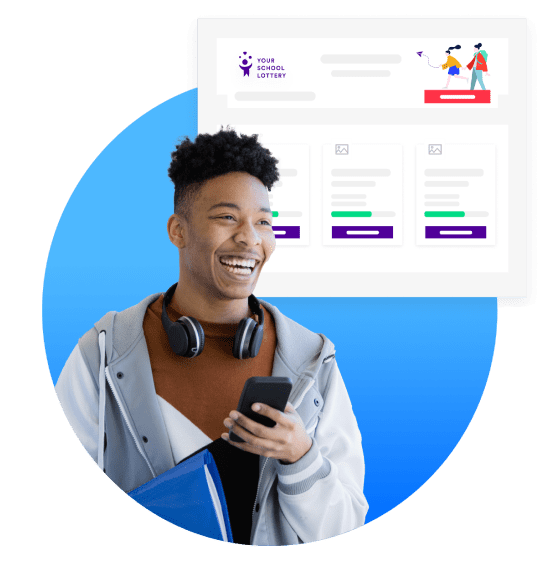 Your School Lottery will to help you raise funds online, even during the school holidays – with no risk, no fees and no admin.
Free, easy, effective
Getting started with Your School Lottery is fast – and it's free. Sign up online and you'll get a personalised web page where supporters can learn all about your fundraising initiative, and purchase tickets.
Your School Lottery will provide marketing tips and advice, plus resources such as leaflets, social media graphics and more, to help you attract supporters. You'll also get access to your own online dashboard and email reports to help keep track of lottery success.
For every ticket you play, 76% goes to your school and prizes.  There is a guaranteed cash winner for your school every week and the chance to win the £25,000 jackpot.
Your School Lottery is a win-win for those taking part and for the school. It's easy to sign up and take part and there is a guaranteed winner from the school community… What's not to love?!
Katherine Budden
Blackhorse Primary School PTA
Want to find out more about Your School Lottery? Fill in your details and we will be in touch.