Meet our Engineering team
We think our QA Engineer, Judy Parra, sums it up best: "Jumbo's engineering department has a lot of really smart people. They're very capable and have strong technical skills. But I think the difference is, our culture is transparent and fun, people are happy to talk to you at all levels. It's the trust."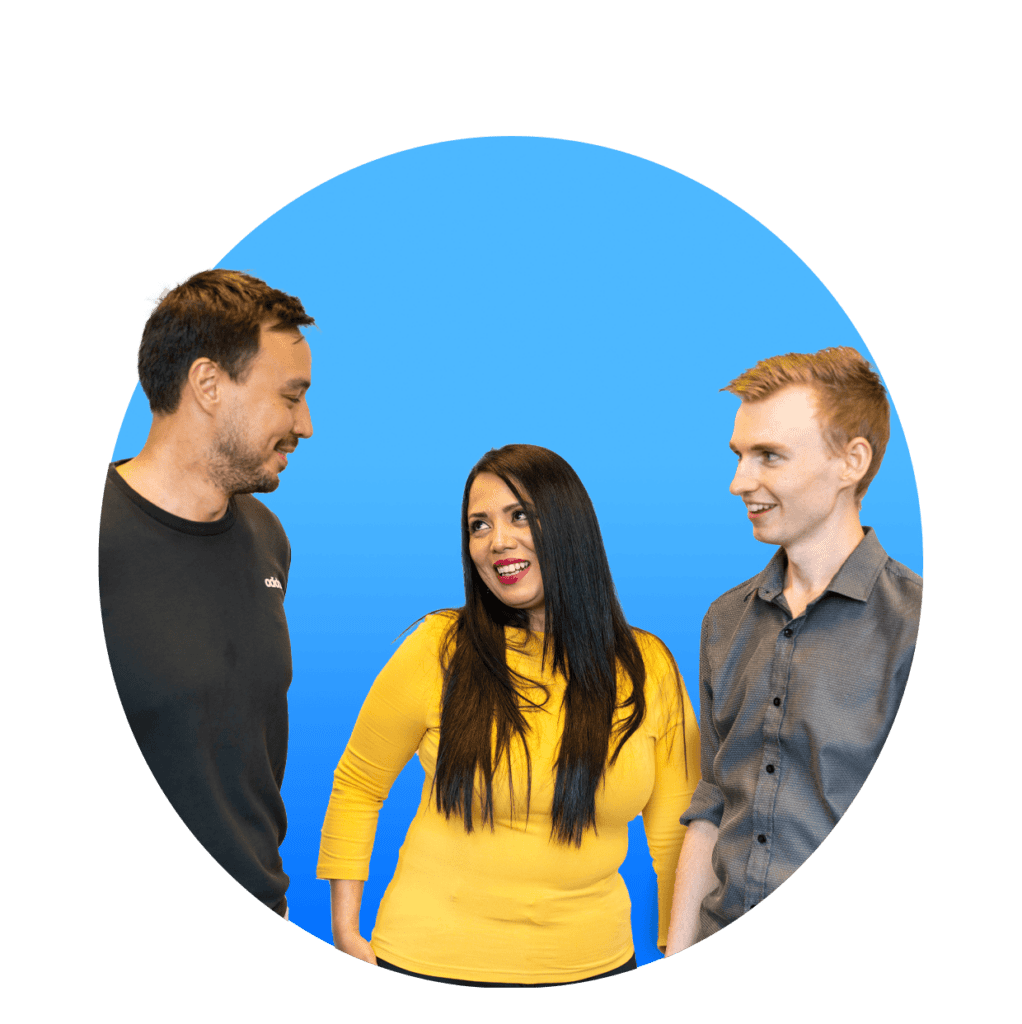 Delivering pioneering projects
Our remarkable engineers at Jumbo build robust, scalable and innovative solutions that drive the business forward.
We focus on constant, incremental change and continuously improving on our already incredible technology!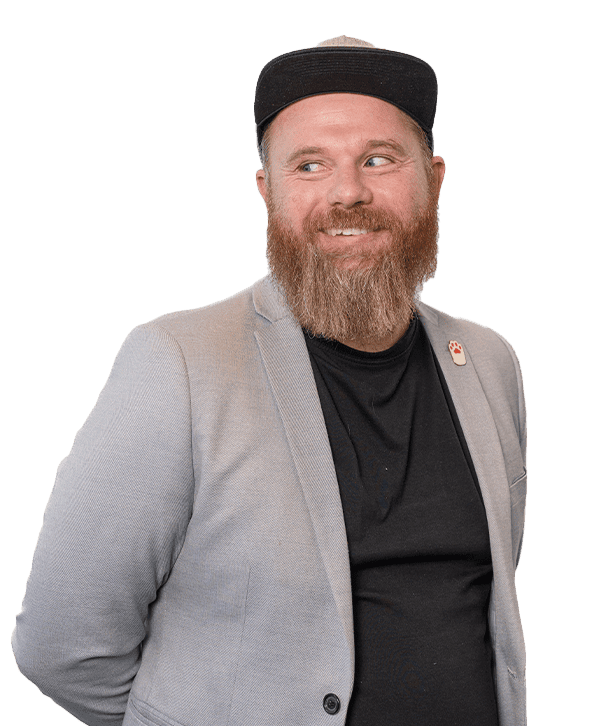 "What draws me to Jumbo is that it's constantly evolving and I enjoy learning new things. I don't like doing the same thing twice. That adaptability is really interesting."
– Tim McLaren, Engineering Manager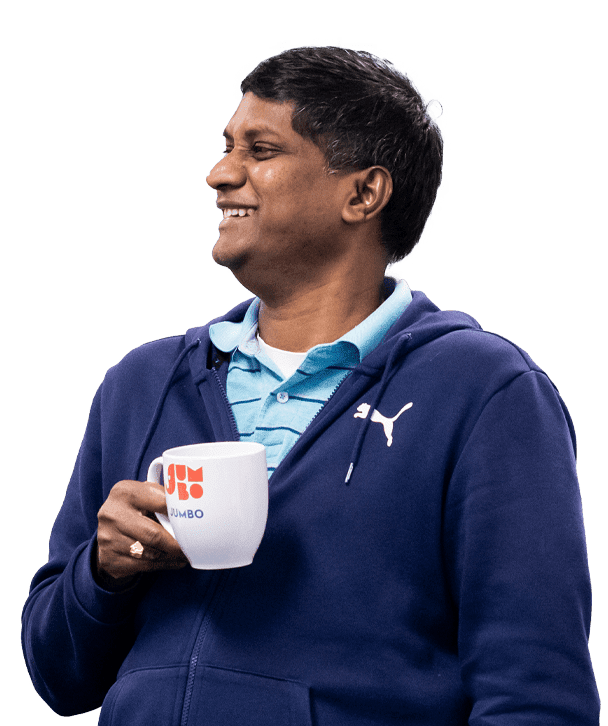 "I value the technology at Jumbo. We always use the latest tech. Xavier, our CTO, never says no when we want to try new things."
– Rama Mummaleneni, Platform Manager
"People have very strong loyalty to the people they work with. Everyone's there to help each other. We hold each other up and keep each other going."
– John Adams, Software Engineer
Our guiding principles
It's easy to come to work in this team. We've been given the freedom to be creative, to own our outcomes, and to try new things. We created these guiding principles – and we live by them.
Ownership
Each engineering team is wholly responsible for the entire software development lifecycle of the work they produce – including ideation and planning, implementation and delivery. Squads that own this process display a higher degree of autonomy and empowerment.
Continuous improvement
At Jumbo, we have created a culture that consciously and deliberately invests in our technology and the people who build it. Striving always to do better and develop creative ways to achieve this.
Missionaries, not mercenaries
We build engineering teams with a deep passion for what they do and focus on how to deliver value best. They exude an attitude of contribution, open and honest communication, and welcome good ideas wherever they originate.
Collaboration
A fundamental part of our engineering process that ensures new insight is tempered with existing knowledge. We welcome the continual sharing of feedback and technical talent to support our engineers in delivering quality, robust solutions.
Quality
Our focus on automation enables us to iterate quickly with confidence while our processes for quality ensure the consistency, scalability and reliability required for a large product.
Want to join our Engineering team? Your Jumbo journey starts here…